Dr. Gurpreet Mohi and her team at Queen Chinguacousy Dentistry offer an extensive range of general and advanced dental care options designed to help you maintain a brighter and more healthier smile. We also offer services for children and teens so we can help the whole family smile. Our highly-trained & experienced dentist along with her knowledgeable team are up to date on modern techniques and technology available in dentistry. It's important to us to make your family feel like our family. So it's our duty to ensure that you and your family receive the most effective and efficient dental care. We have tailored our office to make it a safe and friendly environment that can make you and your family feel comfortable and relaxed every time you visit. Also, we have a compassionate team of dental professionals who will make all your dental appointments enjoyable.
Oral Exam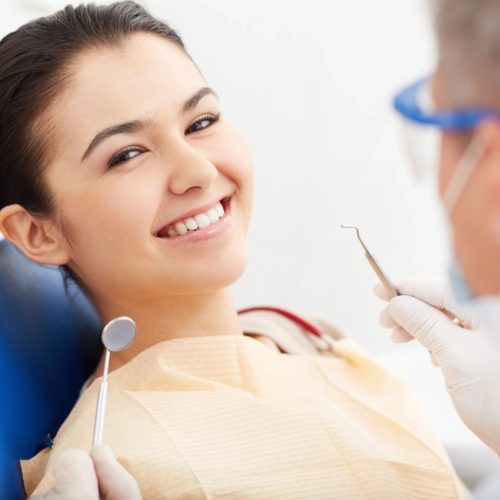 Maintaining a healthy oral hygiene always starts with a check-up. Regular cleanings remove bacteria build-up in your gums and teeth. It is recommended to have a check-up once in every six months to see if there are changes in your gums, mouth and teeth to avoid serious oral complications in the future.
At Queen Chinguacousy, dental check-up typically involves an initial examination, x-ray examination, cleaning, education, and polishing. Our dentists will examine your teeth, gums and mouth to see if there are signs of dental problems or an early sign of oral cancer. A safe tool will be used to poke your teeth if there are cavities present.
Digital X-ray An x-ray examination is very important to give you optimal dental service. We always advise our patients to undergo x-ray examination to determine if there are hidden dental structures and dental conditions that cannot be seen during the initial examination. With x-ray examination, we will be able to identify if you have early signs of oral cancer.
After the examination, our dentists will discuss your dental situation, what course of treatment to follow and educate you on how to keep and maintain healthy oral hygiene. In cleaning and polishing, our dentists use an ultrasonic dental instrument to remove tartar or cavities in your teeth.
To know more about the dental procedure and how it can benefit you or to set up a consultation, don't hesitate to contact us.
Dental Cleanings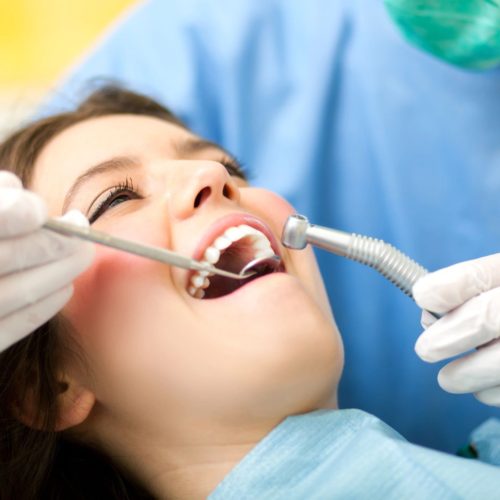 Dental cleaning is an essential part of maintaining a beautiful and healthy smile. It is also known as "re-care visits". After all routine care is needed, alongside proper home dental care techniques, to decrease the likelihood of cavities, plaque buildup, tooth decay, gingivitis, and different other severe dental problems from developing over time.
After an oral exam, our skilled dental hygienist will conduct a thorough dental cleaning using an advanced technique devised to effectively and efficiently clean the teeth. We use less heat and water than alternative cleaning methods since this has been established to produce less sensitivity for your teeth and gums while still providing complete dental cleaning. The treatment time will depend on your specific needs; however dental cleanings at our office are usually completed as little as half an hour using our advanced dental cleaning technique.
For additional information on the procedure, do not hesitate to contact us.